This webpage is intended to serve as a Statment Of Work for the video shoot for Trident Beverage. The shoot will capture up to 20 cocktail recipe demos on either March 31st or April 1st at the Allied Beverage Group alchemy room, Elizabeth NJ.
The intent of the videos is to focus on Low ABV and classic cocktails featuring a variety of craft & emerging spirit brands.
We will be replicating videos that have already been shot.
Key shots to capture will be: – Full locked down shot of Talent, – Closeup shots of product and ingredients – Final hero shot of end result and ingredients shot with a motorized slider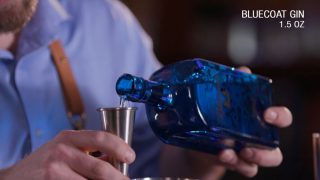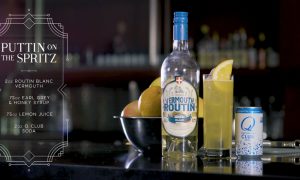 Click here for previous videos.https://vimeo.com/showcase/5160974
Notes 
The talent's audio will be captured using 1 wireless lavalier microphone as well as a boom mic. The audio will be recorded onto the Sony FS5.
The maximum average target shoot time for each video will be 20 min
The frame rates and frame size for the 3 Cameras will be 60FPS & 1920×1080 
The room has large windows on one side that need to be covered or blocked.
Noise should not be a problem at this location
We can setup the day before and leave some equipment setup overnight. 
The camera feed for each camera will be displayed on a 19″ Atomos Sumo Field Monitor
Gear
Sony FS5 (Primary Camera, locked down on a tripod, and Sound Capture)
Sony A7iii (Manned camera medium shots)
Sony A7iii (Manned camera Macro Shots)
Sumo Video Monitor (to monitor 3 Video Feeds)
Hive & Aperture Lights
Audio Boom & Boom Mic
Wireless Lavs / Batteries
Backdrop Stands & duvetyne (to black out windows) 
Slider For Product Shots
Camera Cart
Various Tripods, grip gear, & stands
Crew (5-6)
Cameraman x 2
Lighting x 1
Assistant x 1
Soundman x 1
Stylist TBD

Video Edits
The videos will be roughly 40 seconds to a minute in length.
Each video will open on the Beverage Development Specialist (Talent), and cut to closeup shots of ingredients being added to the glass while the talent's VO explains how the drink is made. The videos will end on a closing hero shot of the final drink with all the ingredients.
Royalty-free background music will be selected to match the existing videos. 
GFX
Unless graphic project files are provided, our editor will match the look and style of graphic elements that were previously used. 
Allied Beverage Group "alchemy room", Elizabeth NJ
(Roughly 30 Min – 1 Hour drive from Midtown Manhattan)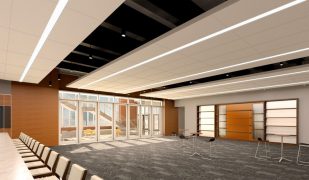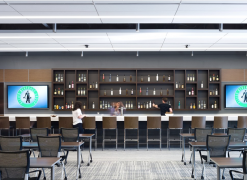 * Images are screenshots taken from the web. I still need to scout the location.
30 Days Before the shoot date –  Deposit to secure shoot date due
Shoot Date – 1 (Load in Gear, set up lights, test shots)
Day of the shoot (March 31 or April 1st) *A hard start at 9:00 AM!
April 30th Final Videos Are Delivered